Preschool Ministry

The Montrose Zion Christian Preschool was started in 2007 by a group of passionate congregation members who had a vision for providing a quality education for young children that also emphasized our faith.
Mission Statement
We believe that every child is created and loved by God and is, therefore, of great significance to the Church. Montrose Zion Christian Preschool's mission is to nurture the spiritual, physical, emotional, social and cognitive needs of the children and their families in our congregation and in our community in a happy, healthy, safe, and loving Christian environment.
What's Happening In Preschool:
This
Week (Week of February 22):
This week we will be learning about snakes, spiders and painting with spaghetti during our Letter "S" excitement. A "Discover Space" area will be filled with space slime, space felt pieces, and space books to explore during the week. On Friday, we might even make a big batch of "instant snow" to play in since we haven't had very much this winter! LOL
Our Chapel lesson on Wednesday will have Ms. Sharon Telling the story of Joseph sharing with his brothers. (Genesis 42:2-43:43) This will be a great opportunity to talk about how we can share with others at home and in our community.
Next Week (week of March 1): This week in Preschool our children will be taking a break from our letter of the week and have some fun with the "SH" sound by exploring shells, learning about shapes, sharks, shadows and matching our own shoes. We also plan on making some special crafts with our "Shrinky Dink" maker and designing 3-D Shamrocks for our March bulletin board. School will be closed Friday due to Revere announcing a Calamity Day for the District.
Registration for our 2021/2022 school year will begin this month. Please help us advertise our preschool by taking a flyer to your place of employment, Mother's Group, or to your neighborhood friends with children.
On Wednesday, March 25 at Montrose Zion Christian Preschool we prayed over and presented Rachel from Harvest Home, our local Women's and Children's Shelter, 23 Children's Bibles for her to pass out Easter morning! What a blessing these families are! We raised money last month for our mission project!

Preschool Registration Information
Registration for the 2019/2020 school year for our "Growing In The Son" Christian Preschool here at Montrose Zion has begun. If you are looking for a preschool for your child or grandchild, please contact Sharon Paige and schedule a tour. Spaces are limited.
Downloadable Forms Are Here!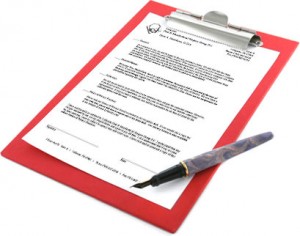 Classes Offered
Pre-Kindergarten Class: Monday-Friday 9:00-11:30 am
(Suggested for children going to Kindergarten next year)
4-Year-Old Class: Monday, Wednesday, Friday 9:00-11:30 am
(Suggested for children going to Pre-K next year)
3-Year-Old Class: Tuesday and Thursday 9:00-11:30 am
(Suggested for First Time children going to 4 year old class next year)
We are allergy-friendly! For more information, please contact our Preschool Director:
Sharon Paige (330)665-9817 x205 or see our Overview Flyer or Detailed Brochure for tuition information or answers for other questions you may have.