Preschool Ministry

The Montrose Zion Christian Preschool was started in 2007 by a group of passionate congregation members who had a vision for providing a quality education for young children that also emphasized our faith.
Mission Statement
We believe that every child is created and loved by God and is, therefore, of great significance to the Church. Montrose Zion Christian Preschool's mission is to nurture the spiritual, physical, emotional, social and cognitive needs of the children and their families in our congregation and in our community in a happy, healthy, safe, and loving Christian environment.
What's Happening In Preschool:
This Week (week of January 10): The Letter "M" is our letter of the week filled with Learning Centers about mice, magnets, macaroni, marbles, marshmallows and even graphing some tasty M&M's. Our Weekly Reader magazine is all about Dr. Martin Luther King and what an important message he shared. During Chapel Time with Pastor Bill on Wednesday, he will talk about the Magi and what role they played in Jesus' birth.
Next Week (week of January 17): The preschool will be closed on Monday as we honor Dr. Martin Luther King Jr. Day. Tuesday we will introduce the children to the Letter "N". Our Learning Centers will be filled with activities about noodles, nests, noises and even weighing a few nuts. Pastor Bill will talk about the visit of the Magi to the stable and the importance of the gifts they brought to Jesus.
Registration for our 2022/2023 school year will begin in February!
This month, the preschool will be collecting items needed by the Copley Food Bank to fill the children's backpacks for a weekend meal. This mission was arranged by Anisley's Grammy and the cause is very deal to her heart. We will divide the urgent items needed by class, but you are more than welcome to bring something for each bin.
3 Year Class: Cans of Spaghettio's and ravioli
4 Year Class: Capri Sun
Pre-K Class: Individual Snack foods
Registration Update:

We still have a few available openings in our Monday-Friday Pre-K Class that we would like to fill. Please help us spread the word to neighbors, family and friends who might be interested.

Preschool Registration Information
Registration for the 2021/2022 school year for our "Growing In The Son" Christian Preschool here at Montrose Zion has begun. If you are looking for a preschool for your child or grandchild, please contact Sharon Paige and schedule a tour. Spaces are limited.
Downloadable Forms Are Here!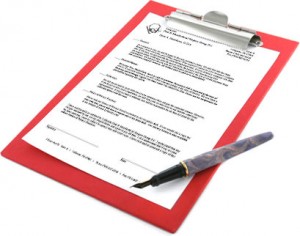 Classes Offered
Pre-Kindergarten Class: Monday-Friday 9:00-11:30 am
(Suggested for children going to Kindergarten next year)
4-Year-Old Class: Monday, Wednesday, Friday 9:00-11:30 am
(Suggested for children going to Pre-K next year)
3-Year-Old Class: Tuesday and Thursday 9:00-11:30 am
(Suggested for First Time children going to 4 year old class next year)
We are allergy-friendly! For more information, please contact our Preschool Director:
Sharon Paige (330)665-9817 x205 or see our Overview Flyer or Detailed Brochure for tuition information or answers for other questions you may have.