Preschool Ministry

The Montrose Zion Christian Preschool was started in 2007 by a group of passionate congregation members who had a vision for providing a quality education for young children that also emphasized our faith.
Mission Statement
We believe that every child is created and loved by God and is, therefore, of great significance to the Church. Montrose Zion Christian Preschool's mission is to nurture the spiritual, physical, emotional, social and cognitive needs of the children and their families in our congregation and in our community in a happy, healthy, safe, and loving Christian environment.
Immunization Policy
We do not accept children who are not immunized for any reason other than the immunization is medically contraindicated or not medically appropriate for the child's age. Children whose parents have declined immunizations will not be accepted.
What's Happening In Preschool:
This
Week
(week of March 20th): This week will be unforgettable with the letter "U". Unicorn games, underwater animals, underwear books, umbrella matching and a little ukulele playing might be in order. Snacks will include upside down muffins, ugli fruit, and a special unicorn fruit snack. Does anyone have a "Unicycle for our gym time? Creation Station, our interactive bible room, might get a little sad on Wednesday with Pastor Bill as the children learn about "Good Friday" and that Jesus died on the cross. Our lesson will focus on the great love of Jesus and forgiveness.
The Preschool will be on Spring Break from Monday, March 27th through Monday, April 3rd. School will resume on Tuesday, April 4th.
Our Mission Project for March was collecting items from their "Wish List" for the Ronald McDonald House at Children's Hospital. Our families brought in over 75 items which included playing cards, Uno cards, small activity books, word search, crosswords, and sudoku books. We are excited to "Give Back" to this wonderful organization helping families during their difficult family medical treatments. All items were delivered just in time to help them fill Easter Baskets.
Registration for our 2023/2024 school year has begun!
Please help us advertise our preschool by taking a flyer to your place of employment, Mother's Group, or to your neighborhood friends with children. Don't forget to LIKE us on Facebook to help spread the word.

Preschool Registration Information
Registration for the 2023/2024 school year for our "Growing In The Son" Christian Preschool here at Montrose Zion has begun. If you are looking for a preschool for your child or grandchild, please contact Sharon Paige and schedule a tour. Spaces are limited.
Downloadable Forms Are Here!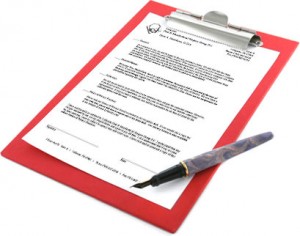 Health & Safety Policy – Updated Information coming 8/30
Classes Offered
Pre-Kindergarten Class: Monday-Friday 9:00-11:30 am
(Suggested for children going to Kindergarten next year)
4-Year-Old Class: Monday, Wednesday, Friday 9:00-11:30 am
(Suggested for children going to Pre-K next year)
3-Year-Old Class: Tuesday and Thursday 9:00-11:30 am
(Suggested for First Time children going to 4 year old class next year)
We are allergy-friendly! For more information, please contact our Preschool Director:
Sharon Paige (330)665-9817 x205 or see our Overview Flyer or Detailed Brochure for tuition information or answers for other questions you may have.