Preschool Ministry

The Montrose Zion Christian Preschool was started in 2007 by a group of passionate congregation members who had a vision for providing a quality education for young children that also emphasized our faith.
Mission Statement
We believe that every child is created and loved by God and is, therefore, of great significance to the Church. Montrose Zion Christian Preschool's mission is to nurture the spiritual, physical, emotional, social and cognitive needs of the children and their families in our congregation and in our community in a happy, healthy, safe, and loving Christian environment.
What's Happening In Preschool:
This Week (Week of September 13): This week in preschool is all about Colors! Our children will experience a rainbow of activities that explore our favorite colors. Painting, singing, dancing and matching our color of the day will keep us very busy. What a better way for us to end the week than by sharing in a delicious rainbow fruit salad together! The Preschool Board of Directors, staff and our families would also like to thank the church congregation for supplying the playground with fresh mulch over the summer. We all appreciate your love and support of this ministry.

We are also very excited to have Pastor Bill start Chapel with the children this Wednesday. His first lesson: Who was Jonah? Pastor Bill will be talking about "Listening to God" and introducing our children to "Creation Station" and the story of Jonah and that BIG fish.
Next Week (Week of September 20): We are off and running this week with the Letter "A" tasting different kinds of apples, learning about ants, alligators and exploring sizes and weights of acorns. Our Chapel Lesson this Wednesday with Pastor Bill is all about Jonah and that big whale! Can you hide from God? Peek in Creation Station after church and see our interactive Bible Story that has come to life!

September Mission: Parents in preschool are bringing in packs of gum and the children will be decorating very special cards that will be attached to each pack of gum: "Chew On This: We Appreciate All You Do!" These special treats will be prayed over and given to health care workers at Children's Hospital here in Akron, Ohio.
Registration Update:

We still have a few available openings in our Monday-Friday Pre-K Class that we would like to fill. Please help us spread the word to neighbors, family and friends who might be interested.

Preschool Registration Information
Registration for the 2021/2022 school year for our "Growing In The Son" Christian Preschool here at Montrose Zion has begun. If you are looking for a preschool for your child or grandchild, please contact Sharon Paige and schedule a tour. Spaces are limited.
Downloadable Forms Are Here!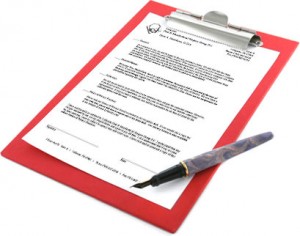 Classes Offered
Pre-Kindergarten Class: Monday-Friday 9:00-11:30 am
(Suggested for children going to Kindergarten next year)
4-Year-Old Class: Monday, Wednesday, Friday 9:00-11:30 am
(Suggested for children going to Pre-K next year)
3-Year-Old Class: Tuesday and Thursday 9:00-11:30 am
(Suggested for First Time children going to 4 year old class next year)
We are allergy-friendly! For more information, please contact our Preschool Director:
Sharon Paige (330)665-9817 x205 or see our Overview Flyer or Detailed Brochure for tuition information or answers for other questions you may have.