Meet Our Staff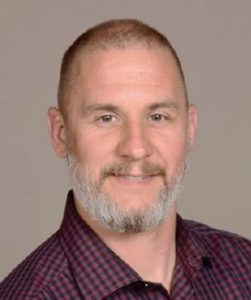 Rev. Dr. Bill Liming is the Lead pastor at Montrose Zion. He is married to Cyndi and a father to Christian, McKenna, Ethan, Noah and Hailey. He is an ordained elder and have been serving in the UMC since 2001. Following receiving a bachelors at Hiram College, he received his masters at Emory University in Atlanta, GA then finished up his formal education with a Doctor of Ministry degree from the Ashland Theological Seminary in 2007. Bill loves sharing the joy of our savior Jesus Christ as it has transformed my life and the way he sees the world. Bill is excited to begin this new appointment and to explore the ways in which we can together transform lives, bring new life to communities and change the world in God's overflowing and abundant grace!
Jennifer Dyer is the Director of Youth and Young Adult Ministries. She has been serving as director of Youth and Young Adults since 2016 and has been involved in youth ministry since high school. Currently, she is attending United Theological Seminary where she will earn a Masters of Divinity. She is also a certified candidate for ordained ministry. She and her husband Eric reside in Green and have been married since 2009, and were excited to welcome their daughter, Sophia, into the world in 2021.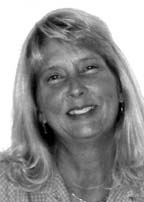 Sharon Paige is the Preschool Director/Teacher at Montrose Zion. She has a BS degree in Early Education and Special Education (Learning Behavior Disorders) from the University of Kentucky. Sharon started as the Director/Teacher at Montrose Zion Christian Preschool in 2007 when the Preschool opened. She currently is teaching the 4 year old class Monday, Wednesday and Friday. She has two children, James and Jennifer.
Cyndi Liming is the Director of Children's Ministry at Montrose Zion. She is married to Rev. Dr. Bill Liming and is the mother of five children. She has been a middle school teacher since 1997. Cyndi has a bachelors in Education from Hiram College, and a masters in Computer Us-es in Education from Cleveland State University. Cyndi enjoys teaching children about the love of Jesus and how his teachings have impacted her daily life. Cyndi is excited to be a part of Montrose Zion!
Joe Leaman has been the Worship Leader and Music Director at MZUMC since April 2014. He received a bachelor's degree in Music Performance from the University of Akron, and has been an active professional musician and educator throughout the Ohio Region for over a decade. Joe and his wife Michelle enjoy their little family of 4, with their 2 children Titus and Samuel.
Katie Constantine has been the Office Manage

r
at MZUMC since August 2012. She graduated from The University of Akron in 2010. Katie and her husband, Jason, have been married since January 2012; they have two children, Isabella and Joshua.