Children's Program
Jesus said to let the little children come to him. Here at Montrose Zion, we try to help our children come to Christ. We offer a wide variety of fun yet educational ministries for children all week long. A child's personality and worldviews are completely formed for the rest of his or her life by the time childhood is over. This is why it's so important to nurture young children in the faith. Please take a minute to read about our children's ministries here at Montrose Zion, and let us help your child come to Christ. Check out our "Kid's Spot" on Sunday mornings for all the latest information in the children's area.
Announcements:
Here is a YouTube video of the Christmas program we are doing this year!
It's time to update your child's information. Please click
here
to fill out the form.
Check back often!
10:00 am Children's Sunday School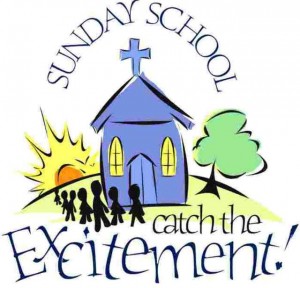 "Digging into the Life of Jesus" is our new curriculum. In this chronological one-year program, kids will walk in Jesus' footsteps from his birth to his resurrection and ascension.
All children meet in the Rainbow Room for music. They will then split into the following 2 groups:
Preschool-1st Grade – Rainbow Room
2nd-5th Grade – Harmony Harbor

Children's Church
Children's Church is available after the Children's Message in the Rainbow Room
Rev. Liming will excuse children grades preschool-age 9 to the Rainbow Room for a sermon related activity.
Leaders: Cyndi Liming and Grace Noland
Bible Builders (monthly)
This class is offered to children ages 3rd grade – 5th grade from 11:00 am-12:00 pm. Third grade will meet in Fishes and Loaves. Fourth and fifth grade will meet in Harmony Harbor. Our monthly schedule will usually be on the third Sunday 11:00 am-12:00 pm. For more details, please check out our website.
Students will be introduced to the Bible as God's word. Well known Bible stories will be reviewed as well as lessons that teach how God protected and distributed His Word throughout history. We hope the students learn to make the Bible a personal Treasure for their daily lives.
Leaders: Tracie Gamblin and Jen Mangano – 4th-5th Grace
Nursery care is available for children ages 0-36 months at each hour on Sunday mornings.
Here's a video from our Vacation Bible School from 2014. The theme was "Weird Animals"!